About me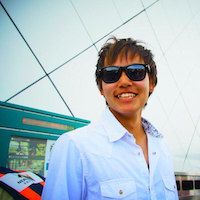 I am a 3rd-year medical student at Osaka University (bachelor's transfer admission). My previous majors are materials physics in a bachelor's degree and computer science in a master's degree. Currently, I am pursuing my education in medical science while exploring research opportunities that integrate it with the fields of informatics and mathematics.
Education
-

-

-

-
Experience
-

-

-
Awards
The Scholarship of "2023年度 岸本基金奨学助成金"

The Scholarship of "2022年度 岸本基金奨学助成金"

The Student Award of "日本金属学会・日本鉄鋼協会 奨学賞"
  - An excellent academic award of the undergrad department (GPA 3.99/4.30).